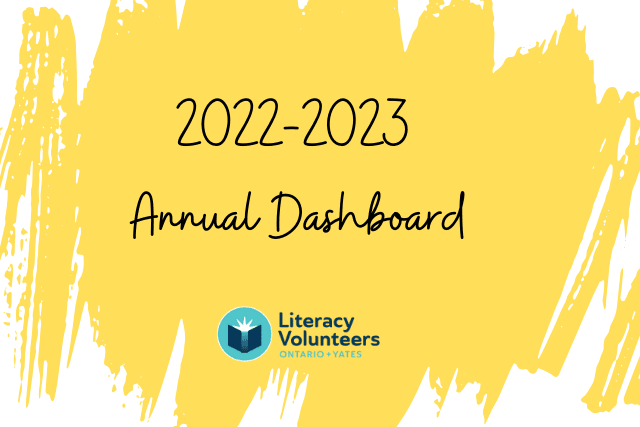 Here are LVOY it is always exciting to celebrate the successes of our learners. That's especially true when we do a year-end review. It provides an opportunity for us to look closely at where our learners started the year and measure how far they've come.
Our FY23 Year-End Dashboard is now available. This quick and easy read shares important operating data as well as learner successes, large and small.
Along with learner successes, we acknowledge the hard work of our volunteer tutors who give thousands of hours of their time to teach our learners. Likewise, our work is only possible through the generous financial support of foundation grantors, event sponsors and donations from local individuals and companies. Thank you to everyone who partnered with LVOY last year to help us transform lives through literacy.
If you would like to help us continue our mission, you can donate to our work here. Or email us for information about upcoming sponsorship opportunities at info@lvoy.org.